Dede Kirkpatrick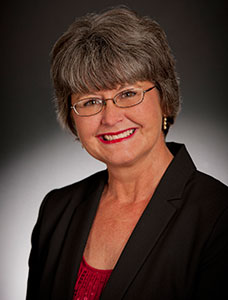 Executive Assistant to the Chancellor
Dede Kirkpatrick serves as the Executive Assistant to the Chancellor, joining the Office of the Chancellor at the Texas Tech University System in July 2014.
In her role, Dede provides executive and total support to the Chancellor, which ranges in responsibility and is crucial to the office's day-to-day functions.
Prior to joining the office, Dede was a legal secretary for Crenshaw, Dupree, & Milam for more than 30 years.
Dede is a lifetime Lubbock resident and has two daughters, Morgan, who is a teacher at Cavazos Middle School in Lubbock, and Kelsey Hennesay, who is a registered nurse. Kelsey and her husband, Chad, also reside in Lubbock and have one son named Knox.
Contact Dede at (806) 742-0012 or dede.kirkpatrick@ttu.edu.