Erin Hornaday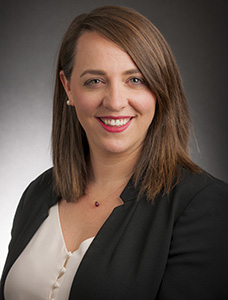 Director of Strategic Initiatives
Erin Hornaday joined the Office of the Chancellor's staff in May 2018 as the director of strategic initiatives for the Texas Tech University System.
Hornaday develops and directs strategic initiatives to advance the reputation and operation of the TTU System and component institutions. She also serves as a coordinator for the Office of the Chancellor and TTU System Governmental Relations.
Prior to joining the TTU System, Hornaday served as a senior policy analyst and legislative director for State Senator Joan Huffman in Austin, Texas. She advised Sen. Huffman on numerous statewide legislative policy and budgetary issues, including public and higher education.
Hornaday began her career in Austin as the committee clerk with the Senate State Affairs Committee. She then spent three years working in Austin for current TTU System Chancellor Robert Duncan during his time in the Texas State Senate. She was an education policy analyst and first joined Duncan's staff as an office manager and scheduling coordinator in 2011.
She earned a bachelor's degree from Texas Tech University in the College of Human Sciences in 2008. A third-generation Red Raider, Erin and her husband, Chris, both grew up in Lubbock and graduated from Texas Tech. The couple has a daughter, Lilly Jo.
Contact Erin at erin.hornaday@ttu.edu or 806-742-0012.