Ben W. Lock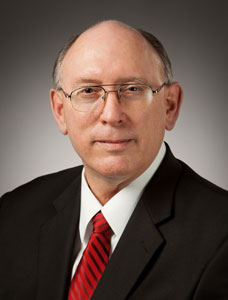 Executive Assistant to the Chancellor and Secretary of the Board of Regents
Mr. Ben W. Lock is an Executive Assistant to the Chancellor and Secretary of the Board of Regents of the Texas Tech University System.
Mr. Lock has been at Texas Tech since August 1996 when John T. Montford became the first chancellor of the Texas Tech System. He spent the six years prior as the legislative director for then State Senator Montford, where he also worked with the Senate Finance Committee on state revenue matters. Prior to that, Mr. Lock spent six years working for State Comptroller, Bob Bullock, in various roles, including forecasts of the state's economy and state revenues, state tax and spending policy research, state debt policy, legislative affairs that impacted state revenues and the Comptroller's financial publications. During his tenure with Bullock, he was a member of the Comptroller's Tax Policy Committee, was the Comptroller's representative on the Texas Bond Review Board, was the Bond Clerk for the State of Texas and served as the vice president of the National Association of Gaming Regulatory Agencies. At the time of his departure from the Comptroller's Office, he was the Deputy Comptroller for Economic Analysis.
Mr. Lock previously served as Texas Tech's System coordinator for the State Employee Charitable Campaign (SECC) and as the system-wide coordinator for Texas Tech's participation in the SECC. He is the president of the Rotary Club of Lubbock, serves on that club's Board of Directors, and is a trustee of that club's foundation. He also is a past member of the Board of Directors of the Lubbock Chamber of Commerce. He maintains memberships in the Chancellor's Council, Red Raider Club and Alumni Association at Texas Tech, where he also is a member of the Matador Society.
Mr. Lock earned his bachelor's degree in finance in 1981 and a master's of business administration in 1984, both from the University of Texas at Austin.