Home /
Office of the Chancellor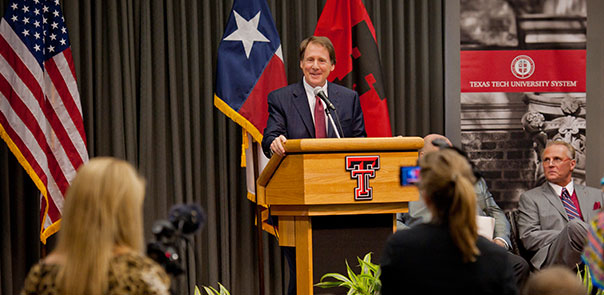 Office of the Chancellor
Welcome from the Chancellor
It is an honor to lead a university system of the first class.
Our four universities are at the forefront of groundbreaking research and medical advancements, and produce quality graduates who are ready for the globally competitive workforce.
The Texas Tech University System performs with excellence in teaching, research and health care. This is an important time in higher education. Our universities have a major impact throughout Texas and we are positioned to be an even stronger voice among the nation's top institutions.
Thank you for your support of our great universities. With your help, we are building on our successes for an even brighter future for the Texas Tech University System.
Yours very truly,
Robert Duncan, Chancellor
Texas Tech University System