John Huffaker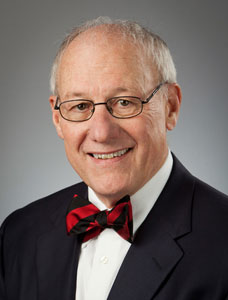 Vice Chancellor and General Counsel
John T. Huffaker became the vice chancellor and general counsel for the Texas Tech University System in February 2012.
In his role, Mr. Huffaker provides legal counsel to the system and its component institutions, coordinates institutional compliance and oversees legal teams at each university.
Mr. Huffaker is a former member of the Board of Regents of the Texas Tech University System, appointed by Governor Rick Perry in February 2009. He served as chairman of the Finance and Administration Committee, vice chairman of the Board of Trustees of the Carr Scholarship Foundation, and a member of the Audit Committee.
Prior to joining the system, Mr. Huffaker was an attorney and a shareholder in the Amarillo law firm of Sprouse Shrader Smith, P.C. His practice areas include agricultural law, bankruptcy, banking, commercial litigation and employment law. He is board certified in civil trial law.
A native of Tahoka, Mr. Huffaker earned his bachelor's degree in agriculture from Texas Tech in 1970 and law degree from Texas Tech's School of Law in 1974. In law school, Mr. Huffaker served as editor-in-chief of the Texas Tech Law Review and graduated as a member of the Order of the Coif.
As a practicing attorney, Mr. Huffaker is a member of the State Bar of Texas (member and former chair, Committee on Agricultural Law, 1986-1994; and member, Sections on: Litigation; Corporation, Banking and Business Law; and Labor and Employment); the Amarillo Bar Association; and the Texas Association of Bank Counsel and College of the State Bar.
He is past chair of the Amarillo College Board of Regents, is the founding president of the Amarillo Education Foundation, and has served many years as a member of the Texas Tech Law School Foundation Board of Trustees.