Endowments
Texas Tech University System's endowment is a perpetual source of support for our universities and health sciences centers. The endowment consists of thousands of individual funds that support program areas such as student scholarships and faculty salaries.
Endowment gifts are a way for our donors to fulfill their individual philanthropic goals and invest in the long-term academic missions of our institutions.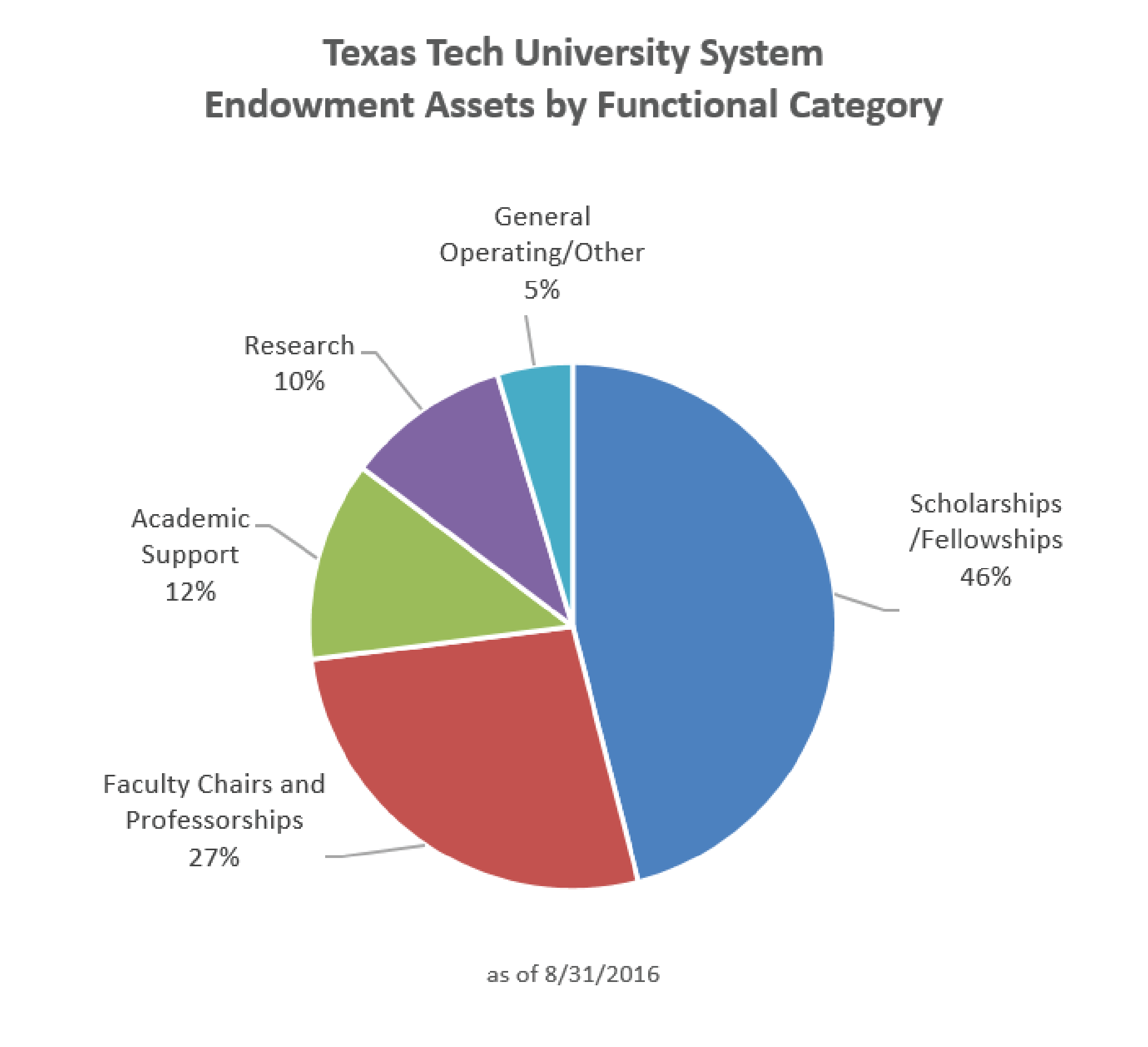 Uniform state laws provide fundamental rules for the investment and expenditures of endowment funds. The rules support two general principles:
Assets would be invested prudently in diversified investments that sought growth as well as income, with low volatility over time with stable funding, and
Appreciation of assets could prudently be spent for the purposes of the endowment.
As such, Texas Tech University System invests its endowment with the purpose to grow the endowment and generate income for both current and future generations.
The endowment surpassed $1 billion for the first time in fiscal year 2014 and the endowment's combined assets were valued at $1.26 billion at the close of fiscal year 2017. Texas Tech University System distributed $52.2 million in fiscal year 2017 to our component institutions, and has distributed more than $509 million since 1996.