Jeff Young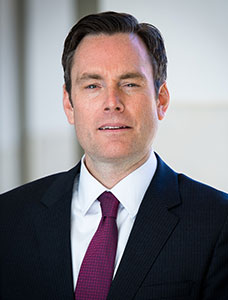 Associate General Counsel
Jeff Young is an Associate General Counsel in the Office of General Counsel at the Texas Tech University System, joining the office first in 2002 for five years and most recently in 2015.
In his current role, Jeff maintains expertise in all areas of practice related to the operations of the Texas Tech University Health Sciences Center El Paso, to include contracts, health care law, and employment law.
Prior to 2015, Jeff served as an Assistant General Counsel and Staff Operations Officer for the Central Intelligence Agency in Washington, D.C., serving under two Presidential administrations and four CIA Directors. Jeff was a recipient of the National Intelligence Award.
Prior to joining the Office of General Counsel in 2002 as an Associate General Counsel, Jeff was a litigation and transactional attorney for Gooding & Dodson, P.C. in Texarkana. In Texarkana, he was active in the Texas Young Lawyers Association serving as Secretary and President-Elect.
Jeff received a Bachelor of Fine Arts from Texas Tech University and a law degree from Texas Tech University School of Law. He is licensed to practice law in both Texas and Arkansas.
Contact Jeff at (915) 215-4561 or jeff.young@ttuhsc.edu.